Our friends Mark and Kate were kind enough to invite us over for dinner the other day. If you know Kate, then you know what a great photographer she is, and part of what makes her so great is her quick thinking and fast finger with the camera to catch darling moments like below. Our cute kids keep us pretty entertained.
This is a post from her blog, but since it's private, I asked her if I could post it here too. I just thought it was too cute! Thanks Kate!
If this doesn't melt your heart...
I don't know what will!

So when we get these two together they are always so sweet to each other. So Sunday dinner was no different.

Avery: "Whatcha eating Charlie?"
Charlie: "Strawberries and cheese. I pretty much just like the cheese."





Avery: "Can I have a bite?"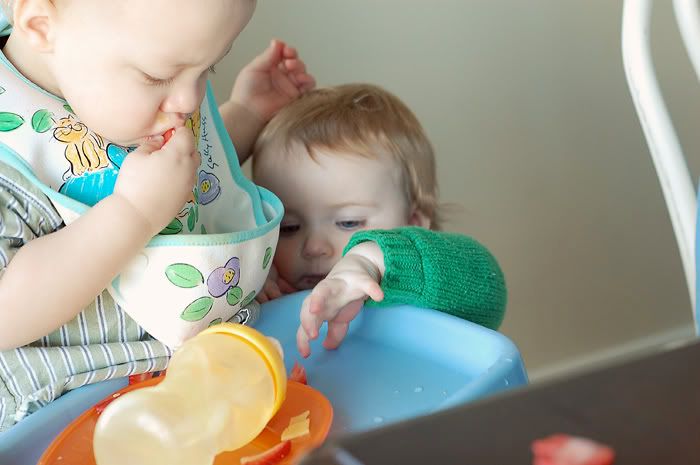 Charlie: "Sure thing girlfriend but stay focused, I move fast."
Avery: "I'm ready."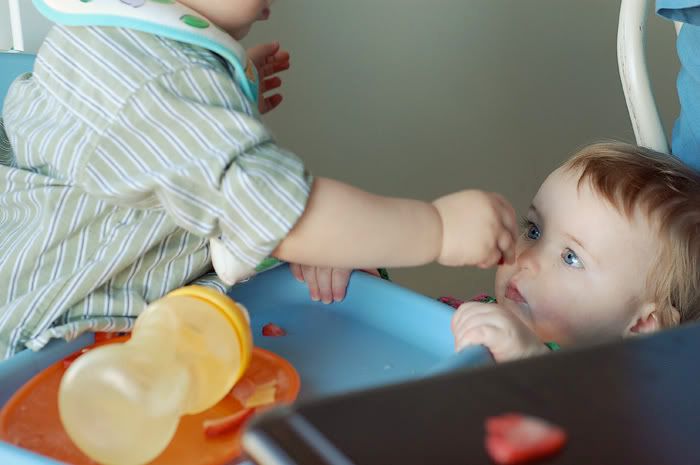 Charlie: "Easy..."
Avery: "Eyes only for you... in this moment."





Avery: "I'll just lean my head on your dad."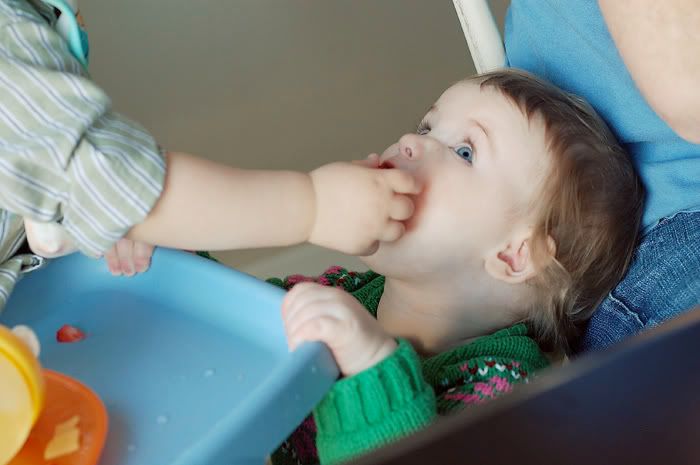 Charlie: "Open wide! Water next."
Avery: "You're such a gentleman, Charlie. Thanks."





Avery: "Just what I needed. That sippy is awesome!"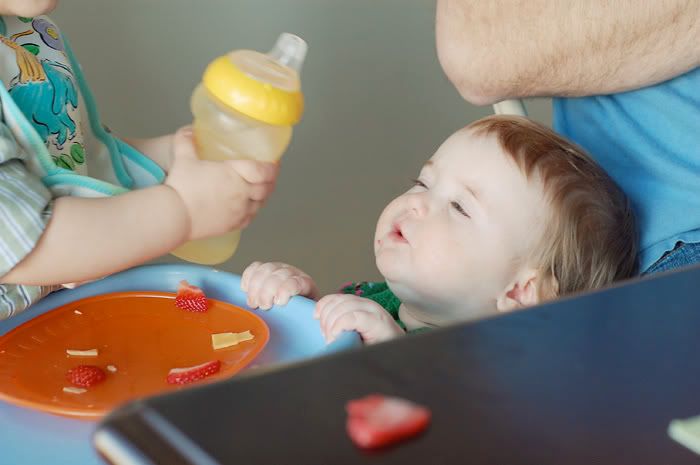 Charlie: "How 'bout a hug before you leave?"
Avery: "Well of course!"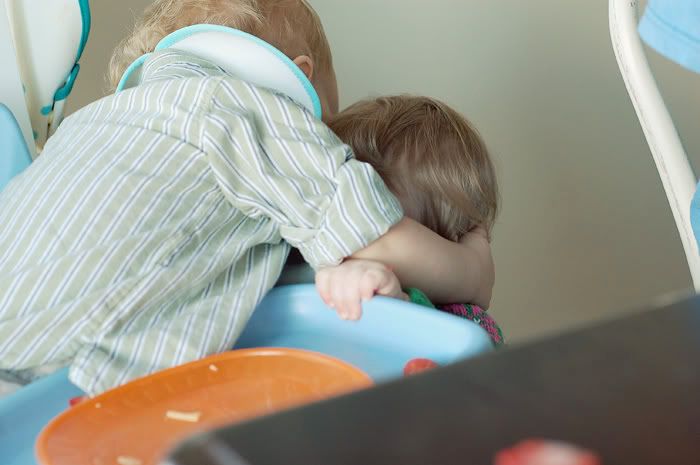 It's obvious they're friends already!